After spending all that time cooking, the meal is enjoyed, but then there are the leftovers. That's Ok! Thanksgiving dinner is the meal that keeps on giving. Some folks look forward to the leftover meals as much as the holiday meal. Here are some recipe suggestions you will enjoy.

Loaded Turkey Stew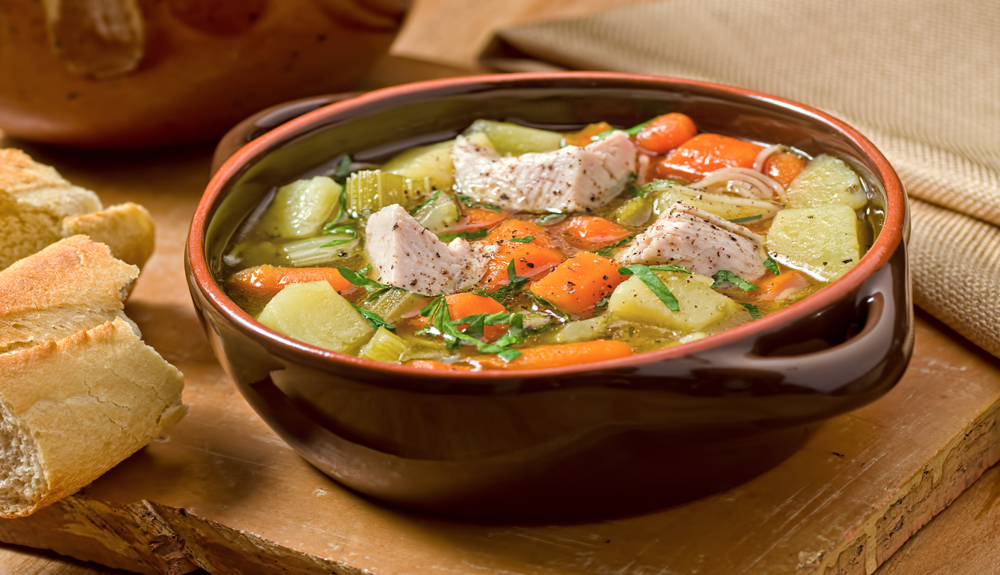 Ingredients
Chicken Broth
Turkey Pieces
Chopped Green Beans
Chopped Carrots
Real Bacon Bits
Chopped White Potatoes
Corn Kernels
Parsnips
Chopped Mushrooms
Spring Onions
Minced Garlic
Italian Seasoning
Salt Pepper
Optional-Hot Peppers
Directions
1) Pour chicken broth into a Dutch oven pot and place on a stovetop burner.
2) Mix in the rest of the ingredients.
3) Bring to a hard simmer.
4) Turn down heat to low and cover.
5) Simmer for about 90 minutes.
6) Stir every 15 minutes.
7) Add a small amount of water if needed.
Tzatziki Turkey Sliders
Ingredients – Tzatziki Sauce
2 cups low-fat plain yogurt
1 medium cucumber
1 clove garlic
A large pinch chopped fresh parsley
A large pinch chopped fresh mint
A splash of fresh lemon juice
Salt
Pepper
Directions
1) Grate cucumber.
2) Add to yogurt and mix.
3) Allow yogurt mix to drain using a plastic wrap cover on double lined colander with cheesecloth.
4) Place in a bowl to catch the liquid.
5) Refrigerate overnight while draining.
6) Combine all ingredients in a bowl.
7) Then chill in the fridge.
Sliders
1) Slice open dinners rolls.
2) Spread sauce on rolls.
3) Add sliced turkey.
4) Serve sliders on a platter and enjoy.
Turkey And Cranberry Pizza
Ingredients
Puff Pastry Dough
Spreadable Cream Cheese
Small Turkey Pieces
Real Bacon Bits or Ham
Cranberry Jelly
Brie Cheese
Directions
1) Allow puff pastry to thaw on a lightly floured surface for about 3/4 hour.
2) Place in a greased tart or pie tin.
3) Trim edges.
4) Swirl softened cream cheese and cranberry jelly in a bowl.
4) Lightly pour mixture into the tin with pastry.
5) Sprinkle turkey pieces and bacon bits or ham, covering the mixture.
6) Randomly place small chunks of Brie cheese over the meats.
7) Cook at 400F in a preheated oven for around 20 minutes until cheese on top spreads and pastry has begun to brown.
8) Serve when ready.
Leftover Turkey Pot Pie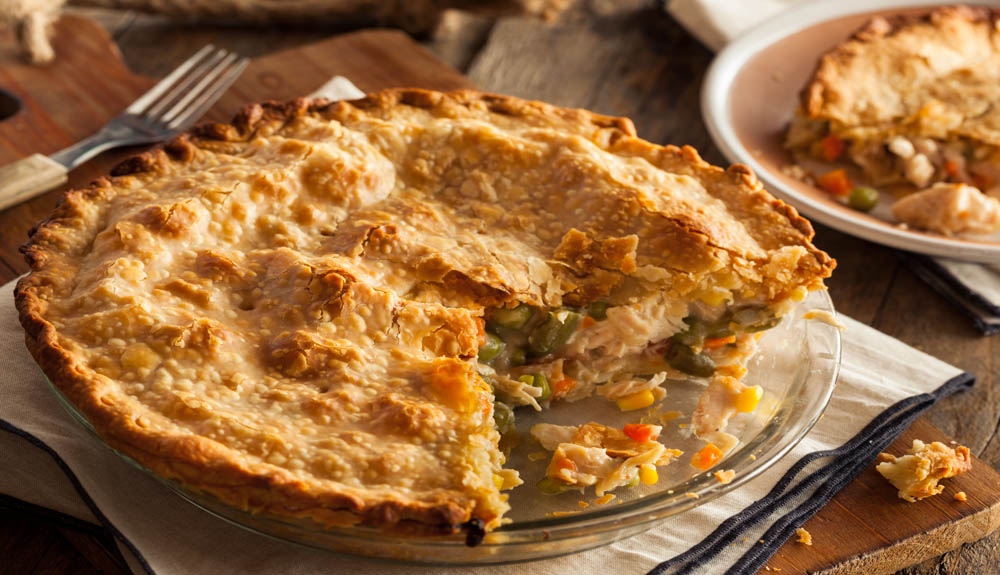 Ingredients
Puff Pastry Pie Crusts – Thawed
Left Over Turkey – Diced
Left Over Ham – Diced
Cooked Green Beans
Mashed Potatoes
Cooked Corn Kernels
Onion – Diced
Peas
Directions
1)Drain vegetables, except for mashed potatoes.
2) Unroll pastry.
3) Lay puff pastry to cover the sides and bottom in a Pyrex dish.
4) Bake pastry in a preheated oven at 400F for 25 minutes with an aluminum foil cover.
5) Remove and let rest 15 minutes.
6) Mix all the ingredients in a bowl.
7) Add mixture to pastry in the dish.
8) Egg wash top pastry.
9) Cover dish with puff pastry that has cutouts to release steam.
10) Bake at 400F until the top is brown and the filling is bubbling.
11) Let rest for 15 minutes before cutting and serving.
Turkey Alfredo
Turkey Pieces
Mushrooms
Spinach
Basil
Alfredo Sauce
Noodles
Alfredo Sauce Ingredient
4 Ounces Butter
2 Cups of Heavy Whipping Cream
Small Package of Cream Cheese
A Touch of Minced Garlic
A Large Pinch of Garlic powder
A Large Pinch of Dried Italian Seasoning
A Large Pinch of Salt
A Large Pinch of Pepper
8 Ounces of Grated Parmesan Cheese
Directions
1) Soften cream cheese to room temperature.
2) Using a medium saucepan on medium heat, whisk the butter, the softened cream cheese, and heavy cream until melted and combined.
3) Blend in the minced garlic and garlic powder, salt, pepper, and Italian seasoning until smooth.
4) While whisking, slowly add in the grated Parmesan cheese.
5) Allow to slowly simmer until the sauce begins to thicken (3-5 minutes).
Dinner
1) Add turkey, mushrooms, basil, and spinach to the sauce blending until all ingredients have been heated.
2) Serve over your favorite cooked pasta.
A Royal Turkey Sandwich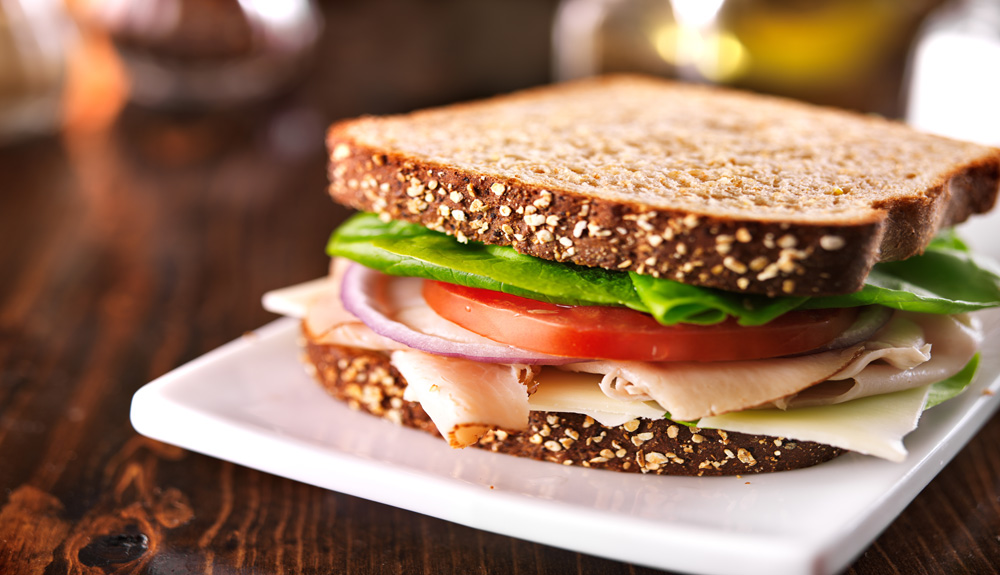 Ingredients
Rye, Potato, or White Bread
Sliced Turkey
Sliced Ham
Cheddar Cheese Sliced
Cooked Bacon Strips
Sliced Tomatoes
Mayo
Directions
1) Toast bread.
2) Layout one slice of bread.
3) Spread mayo.
4) Place a slice of turkey, then a slice of ham.
5) Place sliced tomatoes.
6) Layer bacon, cut in half to make two smaller pieces.
7) Add cheese slice.
8) Add mayo to top slice of bread.
9) Add the top piece of bread to the sandwich.
10) Wrap in foil and heat in oven at 400F for five minutes or until cheese is melted.
11) Serve warm.
Sweet Potato Pancakes with Pecans
Ingredients
20 Ounces Self Rising Cake Flour
8 Ounces Sugar
2 Large Pinches Ground Ginger
Small Pinch of Salt
Small Pinch of Allspice
12 Ounces of Milk
8 Ounces of Leftover Creamed Sweet Potatoes
6 Medium Eggs
A Dollop of Vanilla Extract
4 Tablespoons of Unsalted Butter
Chopped Pecans
Maple Syrup
Directions
1) Separate eggs and whip the whites until peaks form. Set aside.
2) Mix egg yolks, milk, butter, and sweet potatoes together.
3) Add dry ingredients until just barely moistened.
4) Fold in egg whites slowly as to not lose air.
5) Pour around 1/4th cup of mixture onto a greased hot griddle or frying pan.
6) When bubbles form on top, flip the pancakes.
7) Cook until they have good color on both sides.
8) Sprinkle pecans in between and on top of pancake stack.
9) Place a pat of butter on each pancake.
10) Douse with real maple syrup.
Yummy Hot Turkey Salad
Ingredients
16 Ounces Cubed Cooked Turkey
16 Ounces Chopped Celery
1/2 Grated Onion
4 ounces Chopped Pecans
1 pinch of Sea Salt
8 ounces Mayonnaise
Juice from 1/2 Fresh Lemon
4 Ounces of Grated Sharp Cheddar Cheese
8 Ounces of Crushed Potato Chips
4 Ounces Fried Onions Bits
Directions
1) Preheat oven to 450 degrees F.
2) Grease a 9″x13″ Pyrex glass baking dish.
3) Mix mayo with lemon juice in a large measuring cup until well blended.
4) Mix all of the other ingredients except cheese and chips.
5) Add mayo mixture and coat the other mixed ingredients.
6) Spoon into the greased glass baking dish.
7) Dust the top with Sharp Cheddar Cheese.
8) Add a mixture of crushed chips and fried onion on top.
9) Bake in heated oven about 10-12 minutes until cheese melts.