 Multi-Family Yard Sale!! Saturday, June 22nd, 9 am to 5 pm. 23 & 28 Hobart Street, East Islip. Lots of clothes and plenty of other […]
4 total views, 1 today 2 family Garage Sale. Saturday June 15th 9am – 2pm. We will be selling Furniture, beer memorabilia, clothes, bicycle, children's books, weight bench, and other […]
31 total views, 0 today
EVERYTHING MUST GO! Saturday June 15 9:00 – 3:00 Outdoor furniture, Baby Furniture, Indoor Furnishings, Snow Blower, Tools, Household Items, Games, Sporting Goods, Books, Albums, […]
29 total views, 0 today Moving sale & Christmas in June! June 15 8:00am Everything must go! Furniture, antiques, clocks and Christmas galore!
24 total views, 1 today
GARAGE SALE SERVICES: I declutter anything from kitchen cabinets, vanities, closets, playrooms, garages to paperwork. Less mess/Less stress. 15% off with ad. Call 646-536-7470 […]
27 total views, 0 today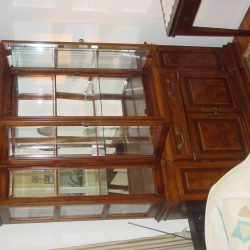 PLEASE CALL 516 398 1624 FOR ITEM DETAILS, THANK YOU 2 PIECE CHINA CABINET ($400.00) WICKER DESK WITH GLASS TOP & MATCHING CHAIR ($200.00) COFFEE […]
12 total views, 1 today Multi-family garage sale Saturday 6/29 9am – 3pm Clothing, electronics, household, tools, suana door, bathroom shower, freezer, and more. Prices start at $1, larger ticket […]
5 total views, 0 today
MIDDLE ISLAND: Huge Community Sale, 6/15 8a-4p. Rain or Shine. Collectibles, DVDs, jewelry, housewares, clothing & more. Lake Pointe Clubhouse, Middle Country Rd, Middle Island.
4 total views, 0 today
BAYPORT: Yard/Moving Sale Sat. 6/15 9am-3pm. Household & holiday items. A ton of stuff! Something for everyone! 623 North Gillette Ave
8 total views, 1 today
FARMINGDALE: Yard Sale Sat 6/15-Sun 6/16, 9am-4pm. Household items, ladies bags, tools, jewelry, clothing, kids stuff & much more! 43 COLONIAL DRIVE
3 total views, 0 today