Everyone is trying to land the next big idea today. It doesn't matter what type of business you're looking at, there are plenty of people who are trying to work their way in. One of the most prohibitive things about starting up a new business, of course, is raising enough money to get your business off of the ground. Well, we're here to say that that whole process is totally unnecessary. In fact, you can get a business started with as little as $50. That's the best way to get your business going, as you won't need to take out a loan and end up paying for months or years to make it back plus interest.
In this post, we're going to take a look at some of the businesses that you can get started for super cheap.
1. Used Books
This is a great way to get started for little or no money placed into the business. You can start by paying pennies on the dollar for used books. You can find them at Garage Sales, Thrift Stores and Estate Sales. Textbooks are the best bet, as the profit margins are high and you can be sure that someone will need the books that you're selling. You can even sell your books online to generate cash flow that you can then use on buying and selling more books.
2. Window Cleaning
This is another one of the businesses that you can get started on with less than $50. The great thing about this is that cleaning supplies can be inexpensive when you buy them in bulk. Be careful though, if you want to clean big, retail spaces, you're going to have to invest a little to ensure that you're able to do the job right.
3. Pet Sitting
This is a business that you can truly start with no money at all. There's no equipment, no license to get, all you need is yourself. You can start off small by pet sitting for your family and friends, and then work it up to a larger enterprise. Once you're ready to expand even more, you can hire employees and sub-contractors to help you out.
4. Tutoring
Tutoring is another one of these businesses that you can start for no money down. There are plenty of websites out there that contract out tutor work and connect you with students who need your help. Once you've gotten that experience and recognition, you can then move over to tutoring local kids and expand your business from there.
5. Tour Guide
You guessed it: this is another service that you don't need any money to start up with. You just need yourself and knowledge of the area you'll be touring. You can start up with sites that will point customers directly to you and then use that experience to piggyback off of that and start taking customers all on your own. Just make sure you know the area extremely well, and you'll be well on your way toward becoming a tour guide.
6. Cleaning Service
This is an operation that will require some input financially, but not too much believe it or not. You can find used vacuum cleaners at garage sales and thrift store. Once you've gotten your equipment, you'll want to reach out to local homes and businesses in order to find some customers to start with. Once you've done that, you can expand your reach and maybe even hire employees to magnify the kind of income that you can expect to find.
7. Flea Market
This is a business idea where all you'll tend to need is yourself and the junk that's sitting around in your home. You'd be surprised to see how many of those old oddities will go for a hefty amount. Then, once you've sold some of your stuff, you can use the money you've made to buy more stuff on the cheap that you can then sell for a profit at the next flea market sale.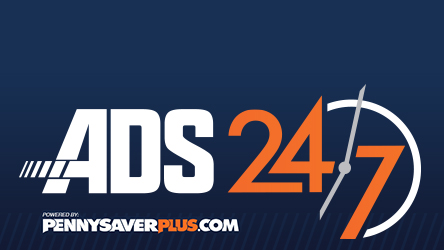 8. Classifieds
This is much like the previous option, only think of this flea market as being really big. You can sell your old stuff for plenty of cash right here on this site, and then buy even more stuff for a cheap amount that you can then clean up and markup. It's amazing how simple some of these ideas can truly be once you put the time and effort into them.