The next time your looking to place a classified ad in the Pennysaver be sure to check out our all new Self Service order system.
It's fast, it's amazing and you can do it from anywhere you choose anytime of the day or night. No need to wait for office hours to call. It's called ADS 24/7 and it's the next best thing to finding mint condition vintage records at a garage sale for a $1.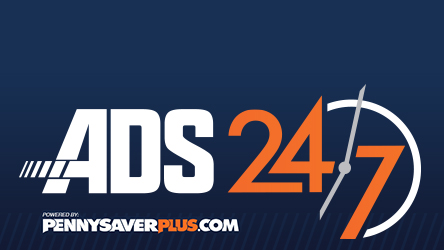 You can place an apartment for rent, a car or boat for sale, an item for sale or advertise you garage sale. All the great options like adding a photo or putting a bold box around your ad are available. It gets better, you get an instant proof of your ad before you go to print! You don't even get that if you call in. So start going through your attic and your garage and start turning your clutter into money with the Pennysaver!
Just visit www.ads-247.com to get started. ENJOY!