Everyone knows that corned beef and cabbage is a traditional favorite for St. Patrick's Day, but there are other traditional Irish recipes that are sure to please.

Shepherd's Pie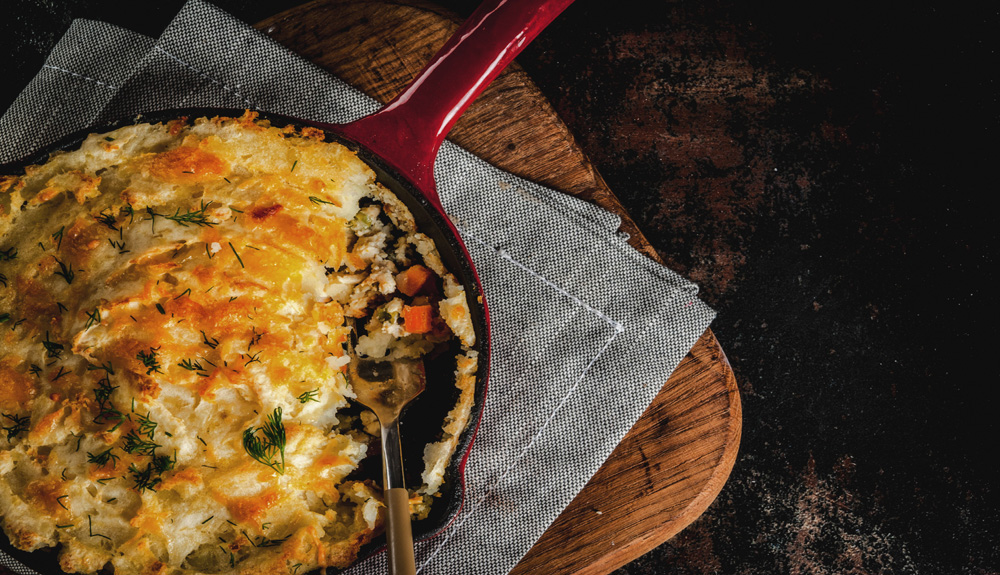 Shepherd's Pie, also known as cottage pie, is one of the best-known Irish dishes. The dish is made with minced meat (traditionally beef or lamb) cooked in onions and served with a mashed potato crust. The dish originated with working class folks in Ireland sometime in the 18th century, when the potato was gaining popularity as an inexpensive source of food. Today, shepherd's pie is cooked with a variety of vegetables, including carrots, celery and peas.
Irish Soda Bread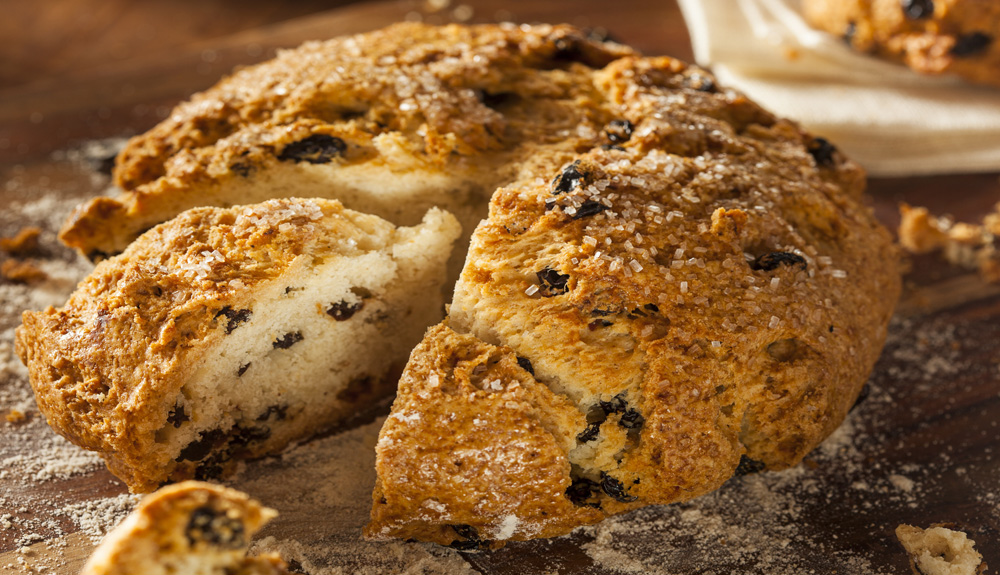 Although soda bread is popular in Ireland, early settlers in the United States first made it. Yeast wasn't readily available on the frontier, so the settlers used potash (potassium bicarbonate) as a leavening agent instead. Soda bread spread to Europe sometime in the 19th century.
In Ireland, soda bread is typically made with pastry flour, which has less gluten than standard milled flour. Although buttermilk is frequently used, it is often replaced with yogurt for a richer flavor. In fact, soda bread is made in quite a few different ways.
Fruitcake

Fruitcakes may not be everyone's favorite dessert, but they are still popular in Ireland. If you're looking for an authentic Irish dessert for St. Patrick's Day, keep fruitcake in mind.
Chocolate Stout Cake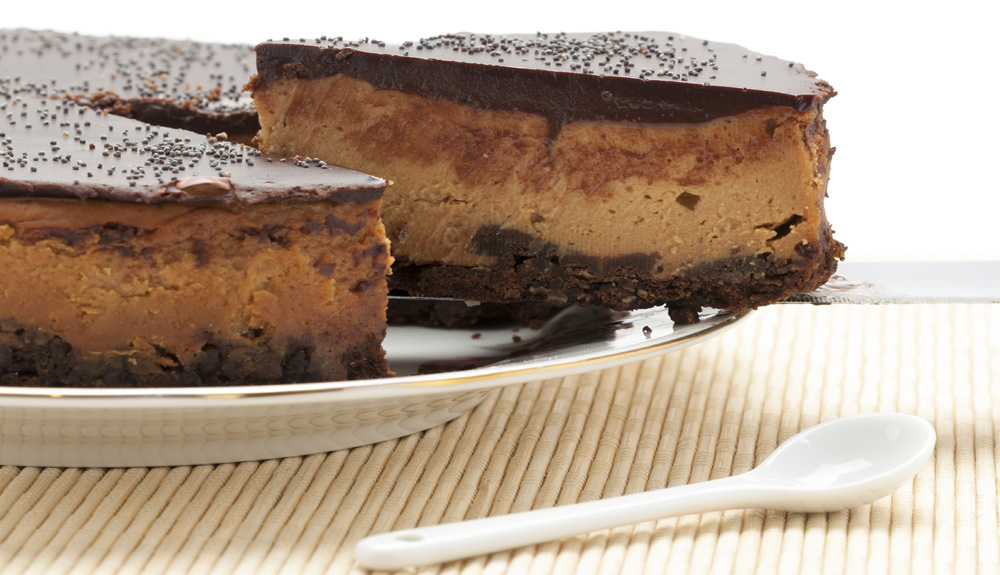 A hearty Irish stout is popular in Ireland and is frequently served at bars and pubs around the world. The Irish are famous for cooking and baking with beer, and one of the most popular dessert recipes for St. Patrick's Day is a chocolate cake made with a dark stout. Some recipes recommend an oatmeal or chocolate stout, but this would also work well with a raspberry stout.
Corned Beef Hash

Like soda bread, corned beef hash isn't a traditional Irish offering, but that doesn't mean it's out of place on St. Patrick's Day. The two principle ingredients are minced meat and shredded potatoes, both staples of Irish cuisine.
Although it's frequently thought of as a cheap canned food, homemade hash can be quite delicious and is quicker to make than corned beef and cabbage. Try cooking hash with eggs to start your St. Patrick's Day.
Colcannon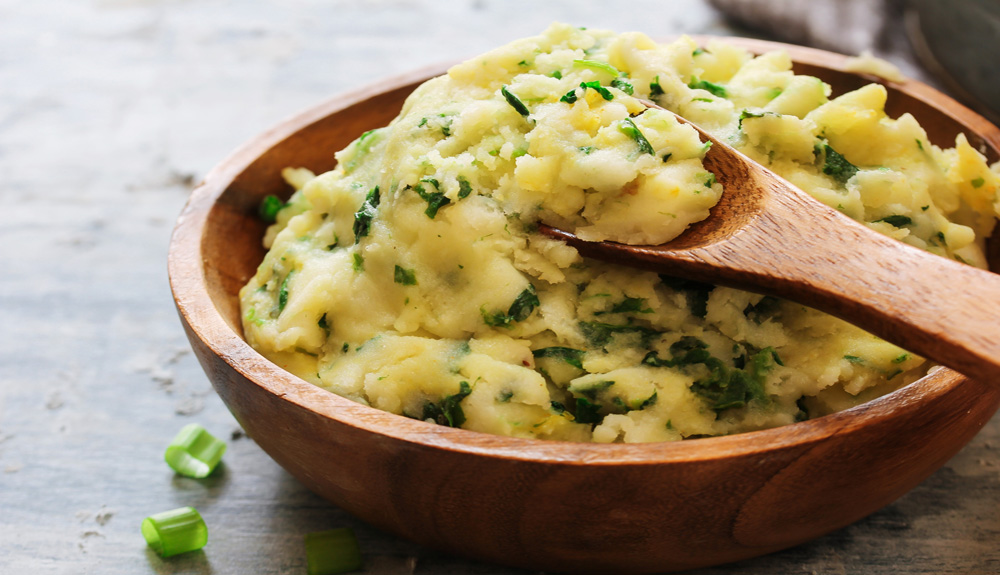 If you haven't figured out by now that potatoes are an integral part of Irish cuisine, here's another traditional Irish dish. Colcannon combines potatoes with kale or cabbage, milk, butter and scallions. Today, colcannon is typically served in the autumn, but is common in any season.
Corned Beef and Cabbage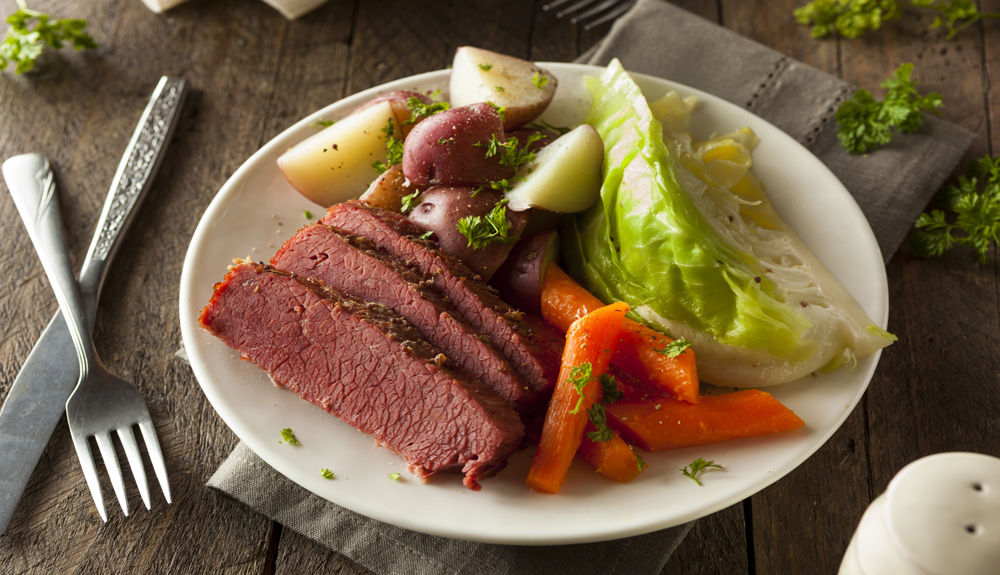 No list of St. Patty's Day fare would be complete without corned beef and cabbage. Corned beef is typically broiled and is served with cabbage, carrots, potatoes and onions. Beer is often included in the broth as well.
Whether you're looking forward to preparing a traditional Irish dinner or want to spice it up with some new dishes, your St. Patrick's Day menu is sure to be a hit.