Doughnuts are perfect rings of deep-fried goodness and there's nothing better than a homemade doughnut. Make these easy handcraft doughnut recipes yourself at home.

Supplies Needed
Flour
Sugar
Milk
Butter
Yeast
Eggs
Oil (for frying)
Vanilla extract
Equipment Needed
Mixing bowl
Spoons/spatulas
Hand/stand mixer
Pot/deep-fryer (for frying)
Baking sheet (for baking)
Homemade Doughnuts from Scratch
Autumn Apple Donuts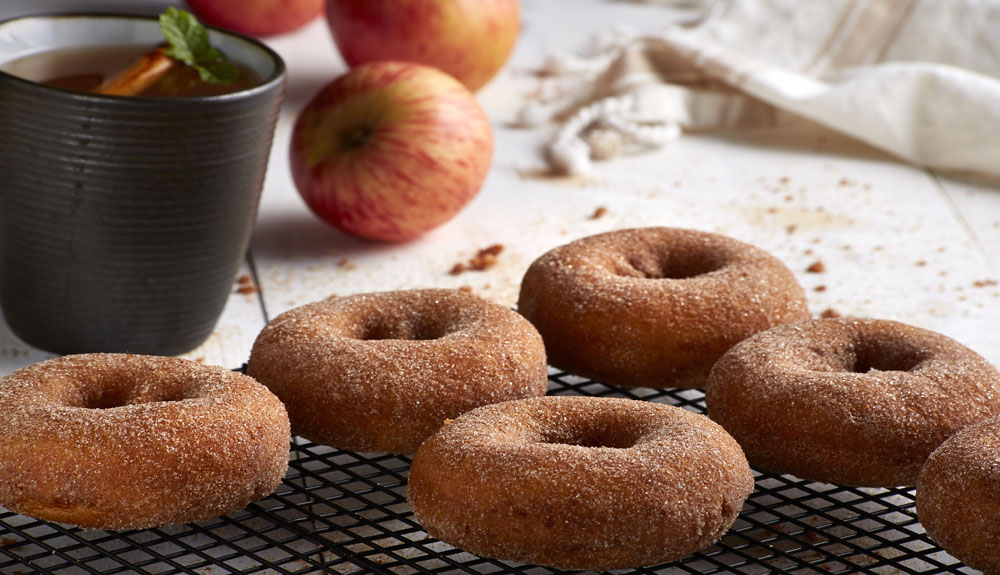 Ingredients
3 ¾ cups all-purpose flour
2 teaspoons baking powder
½ teaspoon salt
2 eggs
2 cups granulated sugar
1 teaspoon vanilla
1 cup of thinly sliced apples
⅔ cup milk
¼ cup butter
Any type of oil for frying (vegetable, peanut, etc.)
1 teaspoon cinnamon
Directions
In one bowl, combine all dry ingredients with the exception of the sugar (the flour, baking powder, and salt).
In a separate bowl, mix together the eggs, 1 ¾ cup of the sugar, and the vanilla.
In a third bowl, melt the butter and combine with the ⅔ cup of milk.
Mix the wet ingredient mixture with the dry ingredient mixture in a mixer until the dough becomes almost unbearably thick before adding the milk and butter mixture.
Gently fold the sliced apples into the batter.
Chill the dough for at least two hours before taking the batter and shaping it into doughnut-like shapes.
In a pan, bring oil to a low-medium temperature.
When the oil is ready, place the doughnuts into the pan.
Flip the doughnuts over when the bottoms get to be a nice golden-brown color.
When both sides are the same color, flip the nearly finished doughnuts onto a paper towel.
In a small bowl, mix the remaining ¼ cup granulated sugar and the teaspoon of cinnamon to get a cinnamon sugar mixture.
Dip the warm doughnuts into the mixture, coating both sides.
Serve immediately, as they are best when fresh and warm.
Easy Pre-Packaged Doughnut Recipe
Cinnamon Swirl Donuts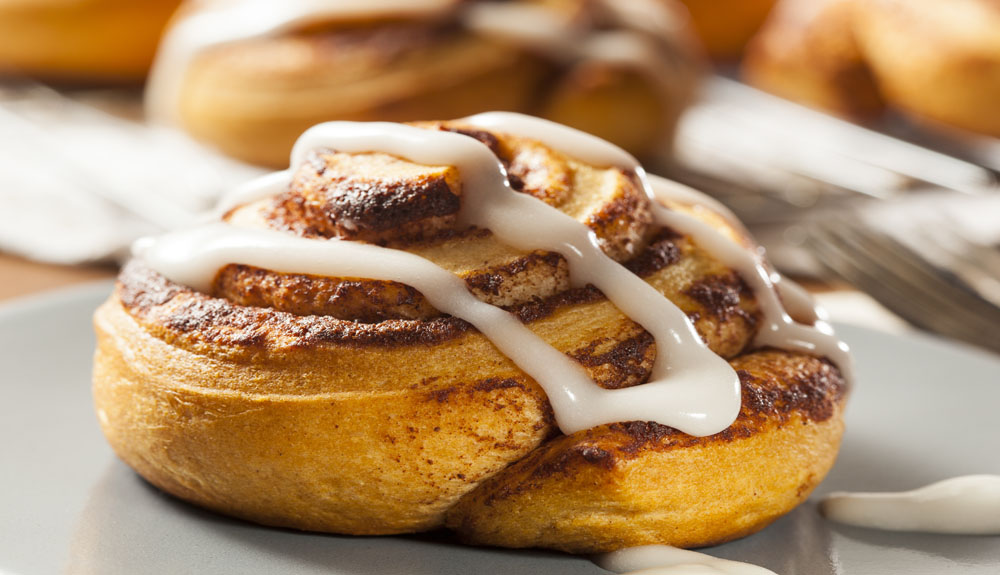 Ingredients
1 package of store-bought cinnamon rolls
Some type of oil for frying (canola, vegetable, etc.)
1/4 cup granulated sugar
Directions
Separate each cinnamon roll into individual squares.
If desired, you can cut small holes in the center of the cinnamon rolls.
Put enough oil in a pan so that it will cover about half the cinnamon roll in height.
When the oil is hot, take the cinnamon rolls and cover the bottom of the pan without overcrowding it.
Flip when the bottoms are golden brown.
Pat until semi-dry with paper towels.
Immediately dip and cover with the granulated sugar and serve!
Whether handcrafting doughnuts from our own homemade dough or just opening a package of pre-made cinnamon rolls, you can always have fresh doughnuts in your belly.