Moose Corner
Event Navigation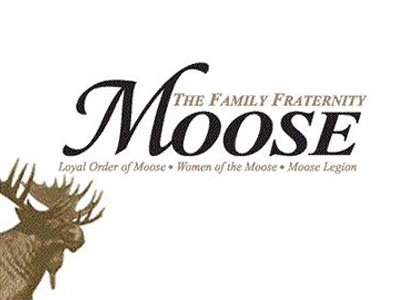 PLEASE PURCHASE YOUR TICKETS TO EVENTS EARLY
Planning an event is difficult enough as it is, but not knowing how many people
to plan for makes it really difficult. Please help us give you a better experience, by
getting your tickets early so we can all have a better time at our events. Thank you.
Please Call the Lodge after 7pm 631-226-4364 for more information on all Dates and Events
or Facebook LOOM1421
http//lodge1421.moosepages.org/home/lodge1421
Please have your membership ID with you upon entering or making a purchase at the Lodge
and have ALL your Guests Sign in the Guest Book at the Door. Thank you
Members and Qualified Guests Please Enjoy The Following:
*********************************************************************
~Friday March 29th~
Women of The Moose Chinese Auction
Doors Open at 6pm
Admission$10.00p/p Includes Ticket Package
additional tickets available at moderate cost.
Big Prizes and Beautiful Baskets XXLARGE to small
Cake, Coffee and Tea will be served.
Hot Food will be available for purchase.
To reserve your seats or table contact Teri Cole 631-805-5959
as soon as possible as tables fill up fast!
50/50 and DRAWING for 50″ Samsung BIG SCREEN TV at end of the night
T.V. Tickets are available until time to draw time.
Tickets are $10.00 each of 3 for $25.00
and are also available in the social quarters anytime.
or contact Bridgette #2 Ferrandino 631-988-4589
***
~Saturday March 30th~
300 Club Money Madness FINALE Dinner
free for 300 club Members
Doors Open at 7:pm
Non Book Holders are $15.00 per person
Each 1 Book is 1 person entry.
Contact Paul LaMartina 1-516-650-8903
Queen of Hearts
Ticket is Drawn at 9PM
EVERY Saturday RAIN OR SHINE
You have to be in it to win it!
You must be a member in Good Standing to play.
Please have your Moose ID card when you purchase your
tickets in the Social Quarters.
Doors Open at 7PM: 631-226-4364
***
~Monday April 3rd~
LOOM General Meeting 8pm
Election Night
***
~ Tuesday April 2nd~
WOTM General Meeting 7:30pm
***
~Sunday April 7th~
Family Brunch Buffet with Omelet Station
All you can eat Buffet includes:
Bloody Marys and Mimosas $10.00pp
Dining doors are open 10:am – 12:30pm
Children under 12 are 1/2 price
Contact Sal. D 516-359-5857
***
~Friday April 12th~
Steak Night
Dining doors are open 6pm- 8pm
Steaks are cooked to order
and served with your choice of sides
Chicken and Fish are available
contact Sal. D for more Info 516-359-5857
***Save The Dates:
April 14th – Breakfast with The Easter Bunny 9am
April 19th Good Friday Fish Fry 6-8pm
April 23rd – Pasta Night 6pm
Related Events