City Parks Foundation's Yeti, Set, Snow!
November 13, 2018

-

February 24, 2019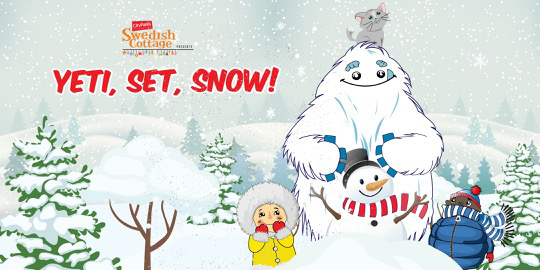 "We are thrilled to bring this original production, perfectly timed for the winter season to an all-ages audience at the Swedish Cottage Marionette Theatre," said Executive Artistic Director, Erika Elliott. "Kids and kids-at -heart, will love the original characters and seeing Yeti, Set, Snow! in the charming and historic cottage setting in Central Park. The story teaches the important value of friendship through a winterland adventure."
Yeti, Set, Snow! tells the story of a young girl named Widget, and her friend, Twig, who encounter a yeti named Pascetti on the first snow day of the winter season. Pascetti, who lives on a mountain top nearby, dislikes the snow. Through songs and snow day activities, Pascetti discovers not only that snow can be fun but also learns the value of friendship.
Related Events